Episode 8: The Real Score: Post-World Cup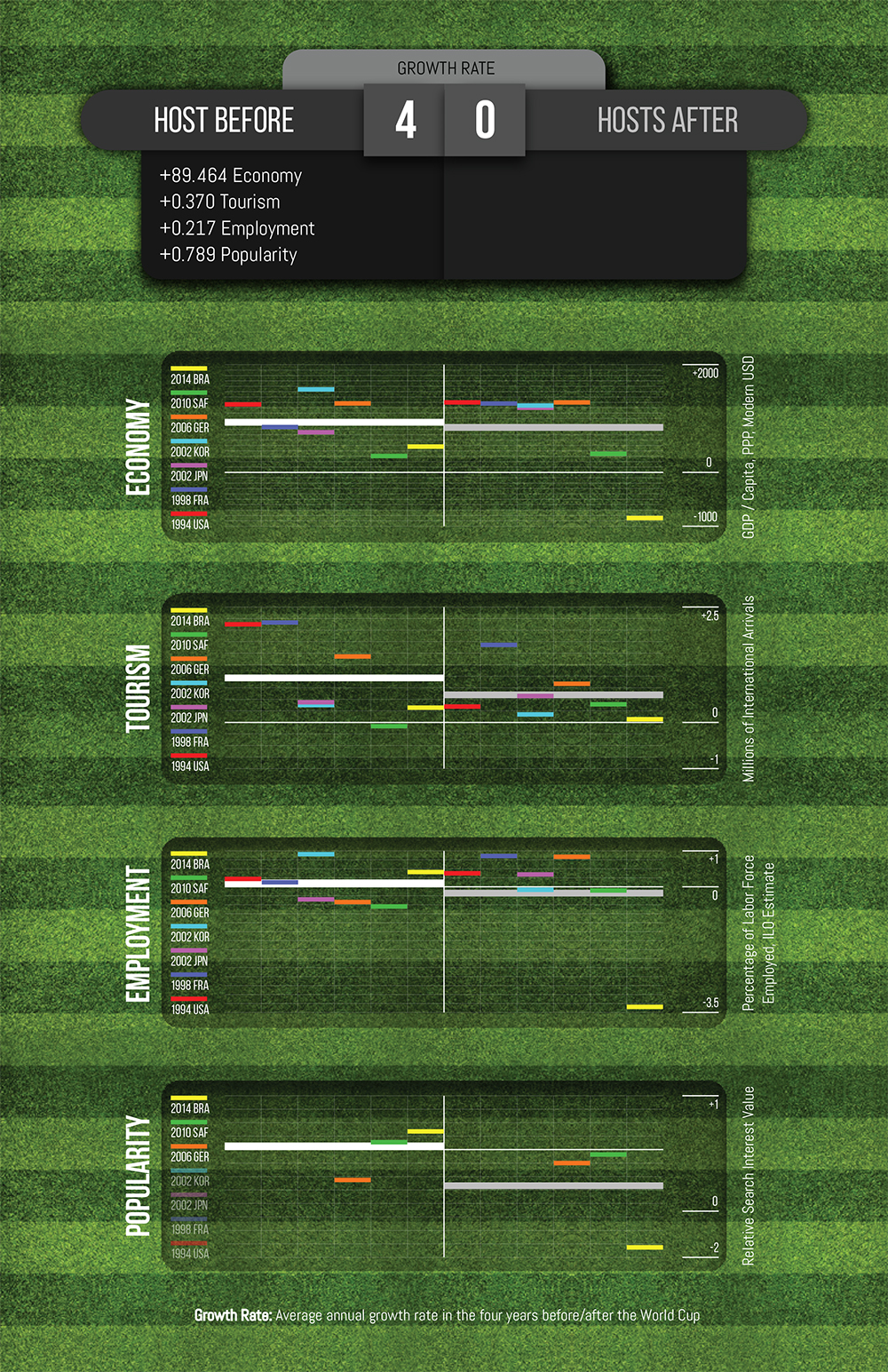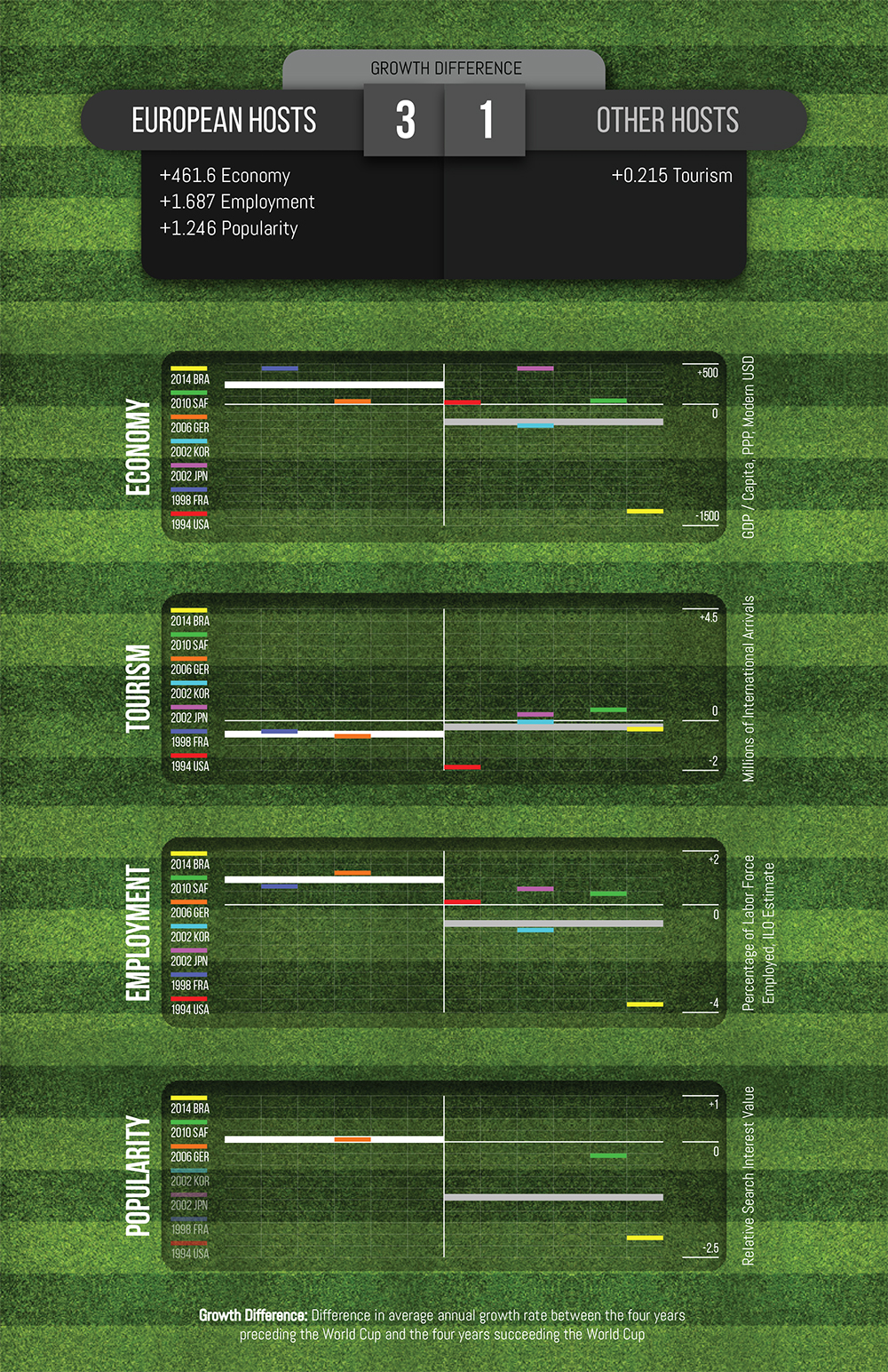 The World Cup is one of the few events that truly commands the global stage. It provides A chance for nations to rally passionately behind their team as a unified voice, where even the smallest countries can have their moment in the spotlight.
Even though the excitement and grandeur surrounding the event are as vibrant as ever, the World Cup has recently been rightfully scrutinized on account of political corruption, unreasonable economic stresses, human rights violations and population displacement.
Combining traditional economic data and subjective leaning (soft) metrics, this research attempts to quantify the baseline economic benefits and/or drawbacks of either hosting or winning the World Cup. By aggregating the available data, we hope to establish trends in the years leading up to and following the event to probe the simple question: is hosting or winning the World cup actually beneficial for a country?
Defining "beneficial" proves to be difficult, as we dissect the relationship between economic viability and the seemingly immeasurable value of personal pride for one's nation.
References:
Per Capita GDP, PPP: The total value of goods and services produced for a country per member of the population, adjusted for national differences in costs of living

Employment Rate: The percentage of the available and willing population that is employed

International Tourism: Number of foreign international arrivals, in millions.

Search Engine Tracking: Relative popularity of a search keyword in number of views